THE STORY BEHIND TIMBER MADE
Meet Derek & Chelsea, the husband and wife team with a passion for quality, an eye for good design, and the skills that make those designs a reality.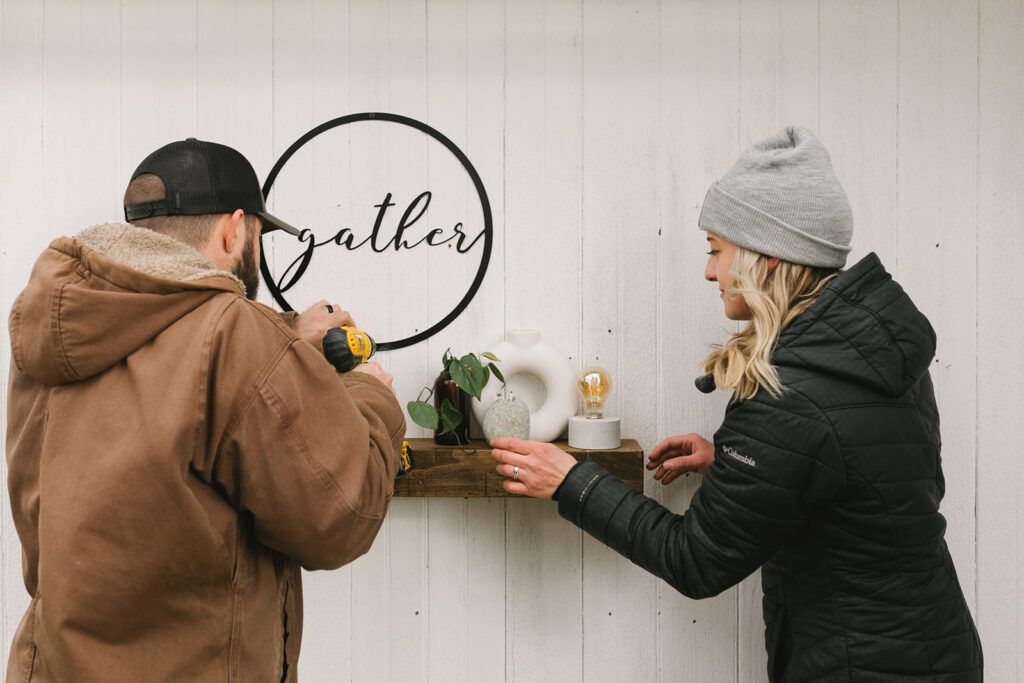 HOW IT ALL BEGAN….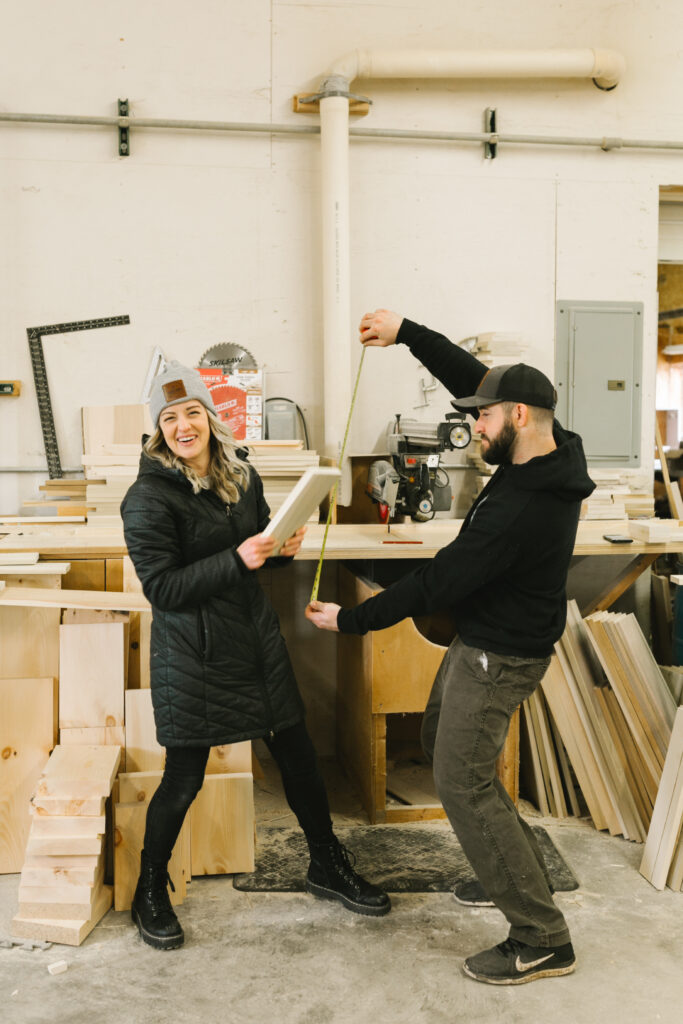 "We started Timber Made Design in 2017, shortly after we bought our first home. As we were renovating the home and looking for unique ways to decorate it, we found that we both liked the concept of creating our own décor.
Derek grew up learning woodworking from his father, an established carpenter, and this set him on a path to develop an interest in design and engineering. So he pursued a bachelor's degree in industrial design, graduating from The Art Institute of Philadelphia in 2012, and has been working in the field ever since. In the hours he isn't working his job as a design engineer he is in the woodshop creating products for Timber Made. Derek and his father enjoy working together in the same woodshop and collaborating on new and custom products.
I work as a dental hygienist, so when I am not seeing patients, I turn to my creative skills, engage my love for design, and develop new products for our business.
Derek's craftmanship—plus my interest in interior design—combine to turn our skills and creativity into great home décor items that will add a spark to any room.
We love making and sharing our home décor products with others, and Timber Made Design has given us the perfect opportunity to do just that. We feel blessed to have the opportunity to help you transform your favorite living spaces by adding unique pieces that bring vitality and character to your home."